Mode Name: Bombing Run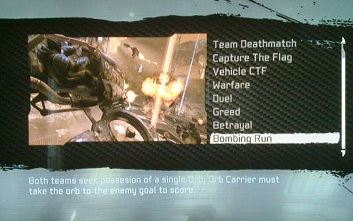 Author: Relic
Description: In this fast paced and addictive game mode both teams attempt to maintain control a single Orb. The goal is to take the Orb to the enemy goal and fire it through. You can also "pass" the Orb to your team mates to keep it away from the opposing team. Only Bombing Run (BR) maps are compatible with this game mode.
NOTE - This mod must be installed prior to any bombing run maps or it may not install properly.
PC: Not Available
PS3:
Download
PS3 Direct:
Download
Mode Name: Descent into Qixing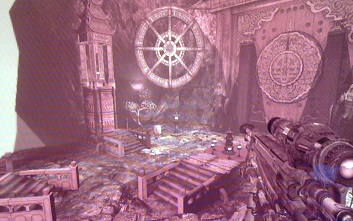 Author: Patrick
Description: A single-player adventure mod for Unreal Tournament 3. Descend into the depths of an ancient mountain complex, avoiding deadly traps and solving mind-bending puzzles in search of a sacred artifact. The square button will allow you to interact with switches found in the game. The rifle allows you to destroy some objects.Descent Into Qixing is best run from Instant Action mode in UT3. From there, select DescentQixing as your game mode, and then pick Sacred Trials as the map. The Number of Opponents and Time Limit settings are irrelevant, as the mod will override whatever values are set for those options.
PC: Not Available
PS3:
Download
PS3 Direct:
Download
Mode Name: Jailbreak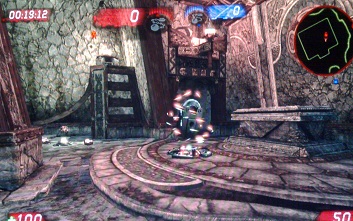 Author: (H3D) Pendragon
Description: In Jailbreak when you kill a member of the other team you send them to jail. Send the whole team there to end the round. Break into the opposing base and hit the lock (where the flag normally would be) to release your team from jail. If you get sent to Jail by being killed you may get the chance to win your freedom from jail by going 1v1 against a jailed player from the other team!
PC: Not Available
PS3:
Download
PS3 Direct:
Download
Mode Name: Mutant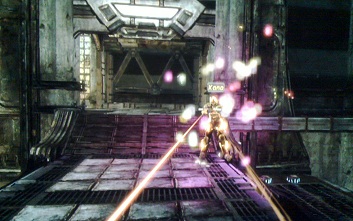 Author: JefeTheMonkey69
Description: Mutant is a game type in which everybody battles to become the Mutant for 2 main reasons - the Mutant receives a significant armor bonus and increase in weapon selection and firing speed, and more importantly, the Mutant is the only player who can score kills. To become the Mutant, you must kill the player who is currently the Mutant.. Thanks for the cook, D4rkWarr10r
PC: Not Available
PS3:
Download
PS3 Direct:
Download